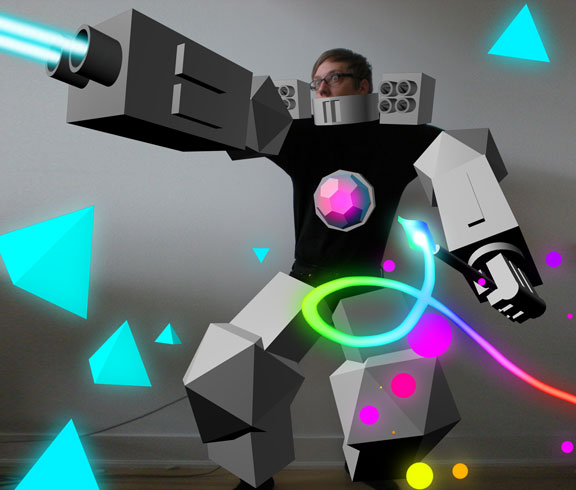 Famous New Media Artist Jeremy Bailey will teach at NYU's Mobile AR Lab [part of IDM] in the FALL of 2015.
The class is titled Augmented Reality Body Building and will be co-taught by Mark Skwarek.
This course examines the potential of mobile augmented reality [AR] and its future impact on society. Augmented reality technology is poised to revolutionize the way we understand the world by overlaying physical reality with real time, interactive digital content. AR will change our interaction with digital media by dissolving the user interface and turning it into a physical experience of sight, sound and movement.  This course will explore these emerging possibilities through hands on learning with the latest software and hardware. The class explores techniques and methodologies through guest lectures and regular studio practice to give students an overview of the possibilities and the current state of the art, and to prepare them for thesis work or subsequent course work. Students will gain a strong understanding of the AR industry's past, present, and especially its future trends.