The DAMON (Loren) BakAR(er) Gallery Grand Opening Ribbon Cutting 2021! It happened! We cut the ribbon and the gallery is finally open!!!!
This Gallery is dedicated to Damon Loren Baker, Pioneer of the field of Augmented Reality Art (among many other things).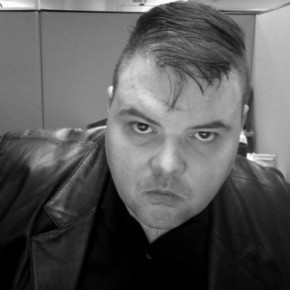 Damon is responsible for some of the first works of augmented and virtual art. He often did this with sound. The Damon BakAR Gallery is an augmented reality gallery that can be seen by people w a smartphone and a proper net connection. Damon pioneered this very form of art. This gallery will only show Augmented Reality Art that pushes what the medium can do. Damon's pioneering work in AR will now live on through shows and live events (sound anyone???) of future generations of AR creators. We plan to have regular shows so please check back regularly.
The DAMON (Loren) BakAR(er) Gallery is run by NYU's Mobile AR Lab. Damon was instrumental in setting up The Mobile AR Lab and he was a Resident with the lab where we created the world's first "Augmented Ensemble".
This is the beta build of the gallery and we plan to build this out a bit but it works and is live now!!! Our show is live when all the other NYU shows were shut down due to COVID Omicron. The future is uncertain and the timing of this gallery could not be better!
The DAMON (Loren) BakAR(er) Gallery actively accepts AR ART curatorial proposals. We love AR (sound) + all AR art so feel free to reach out.
///////////////////////////////////////////////////////////////////////////////////////////////////////////
Video Soundtrack: Performance by Artist: Damon Loren Baker
Song: Birth Pangs [excerpt]
Recorded at Gerrard Art Space (Eclec~Tic~Toc Fest, Vol. 1 – Night 2), July 15, 2017. http://mechanicalforestsound.blogspot…
Damon Loren Baker TWITTER https://mobile.twitter.com/damonloren…
The Mobile AR Lab @ NYU run by Mark Skwarek Apply for shows here http://mobilearlab.bxmc.poly.edu/